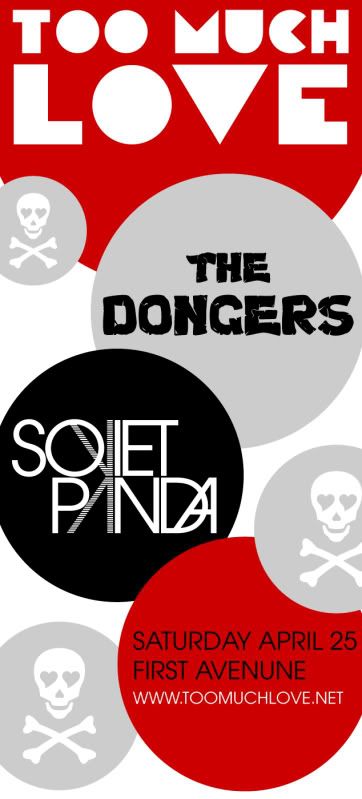 [
Facebook Event
]
This Saturday, our special guest DJs are The Dongers from Eau Claire, Wisconsin. I have played a couple times with Jason, aka DJ Tanner, from The Dongers, and he's a great DJ with an equally great selection of vinyl in his crate. He usually manages to have the most current stuff I like to play, except on record instead of digital. I asked Jason a few questions to help unravel the mystery that is The Dongers...

Who are the Dongers?
The Dongers are a collaboration between Jason Van Nurden & Kirk Leinenkugel. Dongers Unite.

When and where did you start DJing? Where do you play now?
Started playing at the Stones Throw in Eau Claire Wisconsin and random house parties here and there. Next year we'll be touring with Prince probably.
Describe your sound in five words or less.
Dance Music
You guys play vinyl, and always seem to have the latest stuff on 12". Any thoughts on the digital/analog divide?
To each their own, we understand why people play digital but that's not our thing. We collect vinyl and DJ because we love the music and we love collecting the music. Plus ya gotta love that analog warmth.
Five of your favorite records to play out lately?
Woolfy - A Pint A Day
Franz Ferdinand - Ulysses (beyond the wizard's sleeve re-animation)
I:Cube - Acid Tablet
Tiga - Mind Dimension
Foals - Olympic Airways (supermayer mix)
And finally, your drink of choice?
Leinies Red